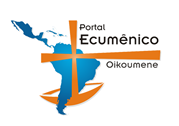 The Latin American Ecumenical Portal (www.portalecumenismo.net) will be a year old. Aiming at making available a better service we would like to hear those who utilize it. This is why we have prepared a questionnaire to collect your opinion about accessibility, link, layout and search.
Please, fill in the evaluation questionnaire about the ecumenical portal.
Your opinion is very important to us.
Many thanks.
ALC - Agencia Latinoamericana y Caribeña de Comunicación, CEBI - Centro de Estudos Bíblicos, CECA - Centro Ecumênico de Evangelização Capacitação e Assessoria, Centro Memorial Martin Luther King, CESE – Coordenadoria Ecumênica de Serviço, CESEP - Centro Ecumênico de Serviços à Evangelização e Educação Popular, CIPAE - Comité de Iglesias para Ayudas de Emergência, CLAI – Conselho Latinoamericano de Igrejas, CONIC - Conselho Nacional de Igrejas Cristãs do Brasil CREAS - Centro Regional Ecuménico de Asesoría y Servicio, FASIC - Fundación de Ayuda Social de las Iglesias Cristianas, GTME - Grupo de Trabalho Missionário Evangélico, IEAB - Igreja Episcopal Anglicana do Brasil, KOINONIA Presença Ecumênica e Serviço, PROFEC - Programa de Formação e Educação, REJU Rede Ecumênica da Juventude e UNIPOP - Instituto Universidade Popular.
USERS' SATISFACTION QUESTIONNAIRE – THE LATIN AMERICAN AND CARIBBEAN ECUMENICAL PORTAL